SPHERE Travel Risk Platform
SPHERE Travel Risk Platform and App. Smart technology to safeguard your employees. Full access to the combined power of Information, Location and Communication in one platform.
SPHERE is powered by our technical partner, Safeture. Advanced technology, that's easy to use! The platform consists of two interfaces – a web portal and a mobile app.
More and more of us are travelling and working away from home and whilst it is easy to take this for granted, there are always risks associated with operating remotely. Although most trips are usually incident free, it's still important for travellers and remote workers to prepare and be able to respond if an incident occurs.
The web portal is the primary safety management tool, providing a real-time overview of essential security data for an organisation.
Our easy-to-use app for iOS and Android is available on both the Apple App Store and Google Play. Once registered, it offers travellers and lone workers a range of features to ensure they are fully supported from planning phase to safe arrival home.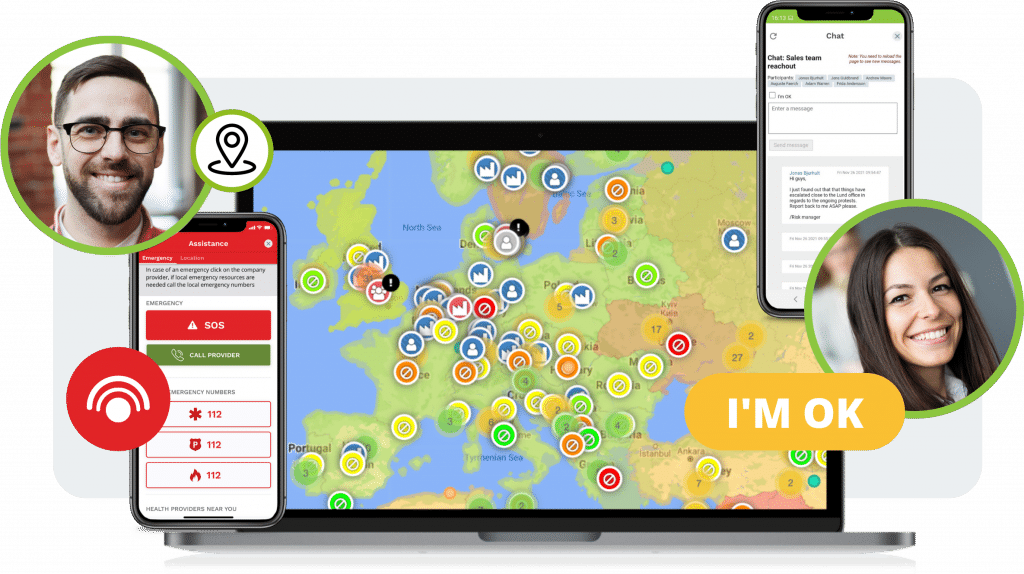 Benefits of SPHERE
Usability and Usage
Intuitive Interface
Data Security
Innovative
Integrate with Travel Management Companies and HR systems
Quick Onboarding and Activation
Get in touch
Find out how we can safeguard your people, assets and reputation from harm.