The Securewest Global Response Centre (GRC) recorded seven maritime related incidents during the reporting period of 30 December 2019 to 5 January 2020.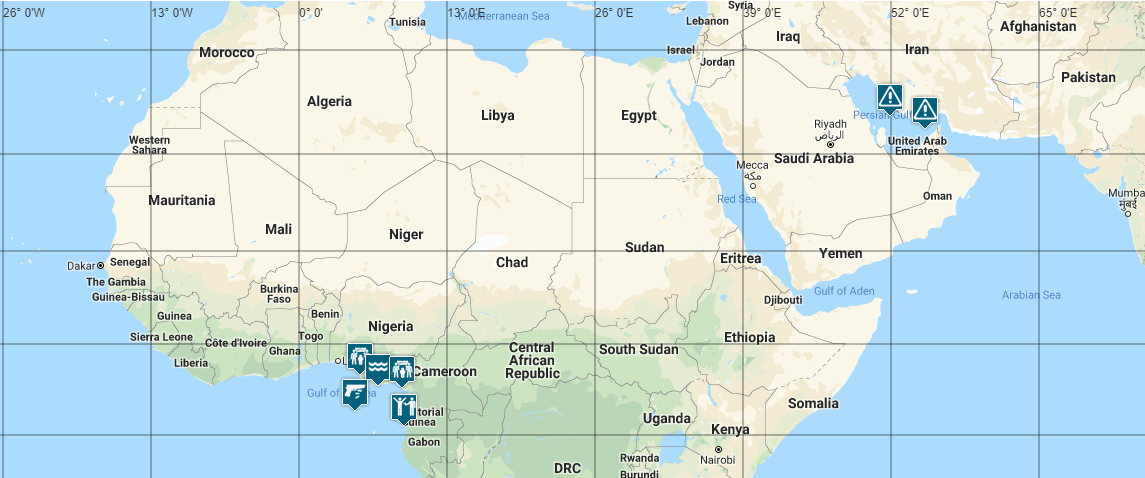 30 Dec 19 – Kidnapping – A Chemical Tanker was attacked, boarded and crew kidnapped approximately 3nm SW of Limboh Port, Cameroon.
30 Dec 19 – Boarding – An underway Bulk Carrier was boarded 45nm SW of Bonny, Nigeria.
30 Dec 19 – Attack – An MV was attacked 198nm SW of Port Harcourt, Nigeria.
30 Dec 19 – General Security Warning – Ship detained by Iran for alledgedly smuggling fuel close to the entrance to the Strait of Hormuz.
31 Dec 19 – Robbery – A vessel was boarded and robbed offshore close to Libreville, Gabon.
2 Jan 20 – General Security Warning – Persian Gulf – The U.S. Military took decisive defensive action to protect U.S. personnel abroad. Possibility of attacks against U.S. interest operating in the region.
2 Jan 20 – Kidnapping – Hopper Dredger attacked and members of crew kidnapped 3nm from the mouth of the Ramos river, close to Forcados terminal, Nigeria.
Key:

Robbery: Theft from a vessel or from persons aboard the vessel.

General Security Warning: Incidents which do not fit in the other categories, but enhance the situational awareness, e.g. flag state advisories or an attack on a non- commercial vessel such as a warship.

Kidnapping: Unauthorized forcible removal of persons belonging to the vessel from it.

Boarding: Unauthorized boarding of a vessel by persons not part of its complement without successfully taking control of the vessel.

Attack: An incident where weapons are discharged by pirates or pirate paraphernalia such as ladder, grappling hook, make contact with the vessel.
We provide a wide range of Maritime Security and Intelligence services. For further details please contact +44 (0)1548 856 001 or email us.