The Securewest Global Response Centre (GRC) recorded two maritime related incidents during the reporting period of 30 March – 05 April 2020: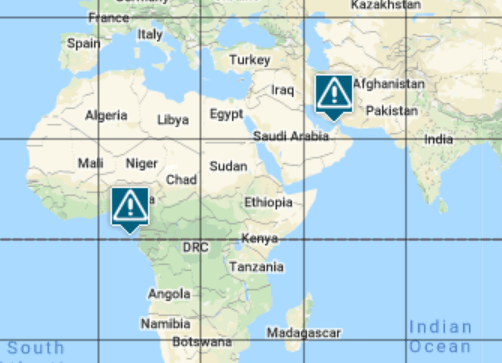 31-MAR-20 – General Security Warning – A MV reported a large number of skiffs approximately 247 nm S Brass, Nigeria
02-APR-20 – General Security Warning – A US flagged feeder ship reported being surrounded by four heavily armed Iranian patrol boats in the Strait of Hormuz aprx 16 nm SE of Abu Musa. The patrol vessels left shortly after
Key:

General Security Warning: Incidents which do not fit in the other categories, but enhance the situational awareness, e.g. flag state advisories or an attack on a non- commercial vessel such as a warship.
We provide a wide range of Maritime Security and Intelligence services. For further details please contact +44 (0)1548 856 001 or email us.