The Securewest International Global Response Centre (GRC) recorded eight maritime related incidents during the reporting period of 7 – 13 September 2020.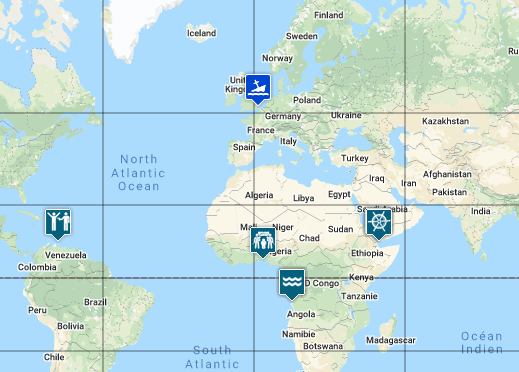 07-SEP-20 – Robbery – Owners of a dinghy, which had been locked at the SW end of the anchorage, in Spanish Waters, Curaçao found on their return that the outboard had been stolen
08-SEP-20 – Kidnapping – The reefer WATER PHOENIX was approached and boarded by an unknown number of persons 34 nm SW Lagos, Nigeria. Resulting in the kidnap of two crew members
08-SEP-20 – Boarding – Robbers boarded a container vessel using the anchor chain at Luanda Anchorage. When the crew spotted the robbers and raised the alarm, the robbers fled empty handed
09-SEP-20 – Suspicious Approach – A fast craft with ten individuals onboard approached the underway MT BOW ORION 28 NM SE of Perim Island, near the Bab el Mandeb strait
09-SEP-20 – Suspicious Approach – Reports indicate that the MT BOW ORION was approached again by a high-speed craft carrying ten people onboard, whilst underway in the Southern Bab-El-Mandeb approximately 76 nm W of Port of Aden in Yemen
09-SEP-20 – Suspicious Approach – Two MVs reported suspicious approach by an armed skiff, 85 nm west of the Port of Aden, Yemen. It was later confirmed that the approach was a Patrol Activity of Yemeni Coast guard
09-SEP-20 – Boarding – An MV in Luanda Anchorage, Angola, was boarded by four intruders via the anchor chain. The intruders fled empty handed when they saw the crew patrol
12-SEP-20 – Migrant and Refugee Incident – It is reported that at least 319 people made the journey on 27 boats, taking advantage of the fine weather and calm conditions
Key:

Migrant and Refugee Incident: This could involve Search and Rescue (SAR) operations, or information about a boat capsizing and people drowning, or an attack on the group.

Boarding: Unauthorized boarding of a vessel by persons not part of its complement without successfully taking control of the vessel.

Suspicious Approach: All other unexplained activity in close proximity by an unknown vessel.
Robbery:
Theft from a vessel or from persons aboard the vessel.


Kidnapping: Unauthorized forcible removal of persons belonging to the vessel from it.
We provide a wide range of Maritime Security and Intelligence services. For further details please contact +44 (0)1548 856 001 or email us.