The Securewest International Global Response Centre (GRC) recorded four maritime related incidents during the reporting period of 13 – 19 July 2020.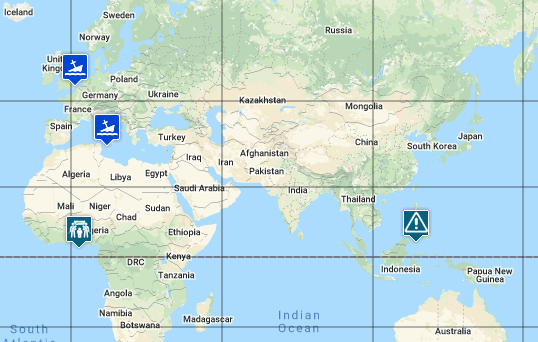 13-JUL-20 – Migrant and Refugee Incident – Authorities were notified after a plane spotted six people struggling in the water near the island of Lampedusa, and 11 others on board a small boat.
15-JUL-20 – Migrant and Refugee Incident – 85 migrants have been intercepted off the Kent coast during several attempted early morning crossings.
16-JUL-20 – General Security Warning – S. Maritime Advisory – 2020-013-Sulu and Celebes Seas-Piracy/Armed Robbery/Kidnapping and Terrorism
17-JUL-20 – Kidnapping – Reporting indicates that the product vessel MT CURCACAO TRADER was approached by eight armed individuals and boarded, resulting in the kidnap of 15 crew.
Key:
Kidnapping: Unauthorized forcible removal of persons belonging to the vessel from it.


Migrant and Refugee Incident: This could involve Search and Rescue (SAR) operations, or information about a boat capsizing and people drowning, or an attack on the group.

General Security Warning: Incidents which do not fit in the other categories, but enhance the situational awareness, e.g. flag state advisories or an attack on a non- commercial vessel such as a warship.
We provide a wide range of Maritime Security and Intelligence services. For further details please contact +44 (0)1548 856 001 or email us.