The Securewest Global Response Centre (GRC) recorded two maritime related incidents during the reporting period of 02 – 08 December 2019.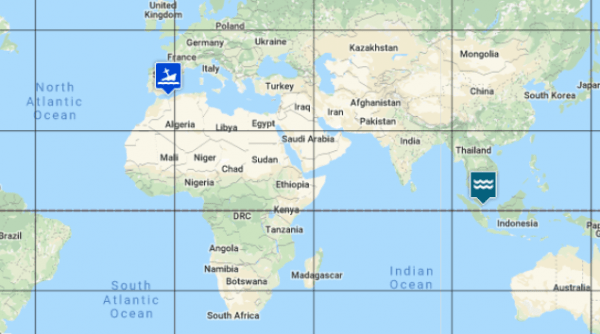 On 03-DEC-19 – Suspicious Approach – Merchant vessel has reported a suspicious approach by a skiff in position 12 32 00 N, 043 26 00 E (in the vicinity of Bab El Mandeb) to within a range of 2NM with 6-7 people on board carrying small weapons.
On 03-DEC-19 – Kidnapping – A tanker was boarded by armed pirates, 80nm S of Bonny, Nigeria. 19 crew were kidnapped, approximately 7 crew remained on board.
On 03-DEC-19 – Robbery – Bulk Carrier CANO, 4.6nm WNW from Callao Port, Peru. Whilst anchored, a one-armed robber brandishing a long knife, and another seen throwing a mooring rope overboard. The alarm was raised but the robbers escaped.
On 04-DEC-19 – Migrant and Refugee Incident – Three boats, carrying 48 people, were met by Border Force officials off Kent, while 11 people were rescued from a fourth vessel by the RNLI.
On 05-DEC-19 – Migrant and Refugee Incident – At least 58 people, including women and children, were killed after a boat carrying dozens of migrants capsized in the Atlantic Ocean off the West African nation of Mauritania.
Key:

Migrant and Refugee Incident:
This could involve Search and Rescue (SAR) operations, or information about a boat capsizing and people drowning, or an attack on the group.

Robbery: Theft from a vessel or from persons aboard the vessel.

Pirate Attack Group: Any group consisting of a mothership or mothership/whaler, accompanied by at least one attack skiff, or one to two skiffs operating independently.

Suspicious Approach: All other unexplained activity in close proximity by an unknown vessel.
We provide a wide range of Maritime Security and Intelligence services. For further details please contact +44 (0)1548 856 001 or email us.